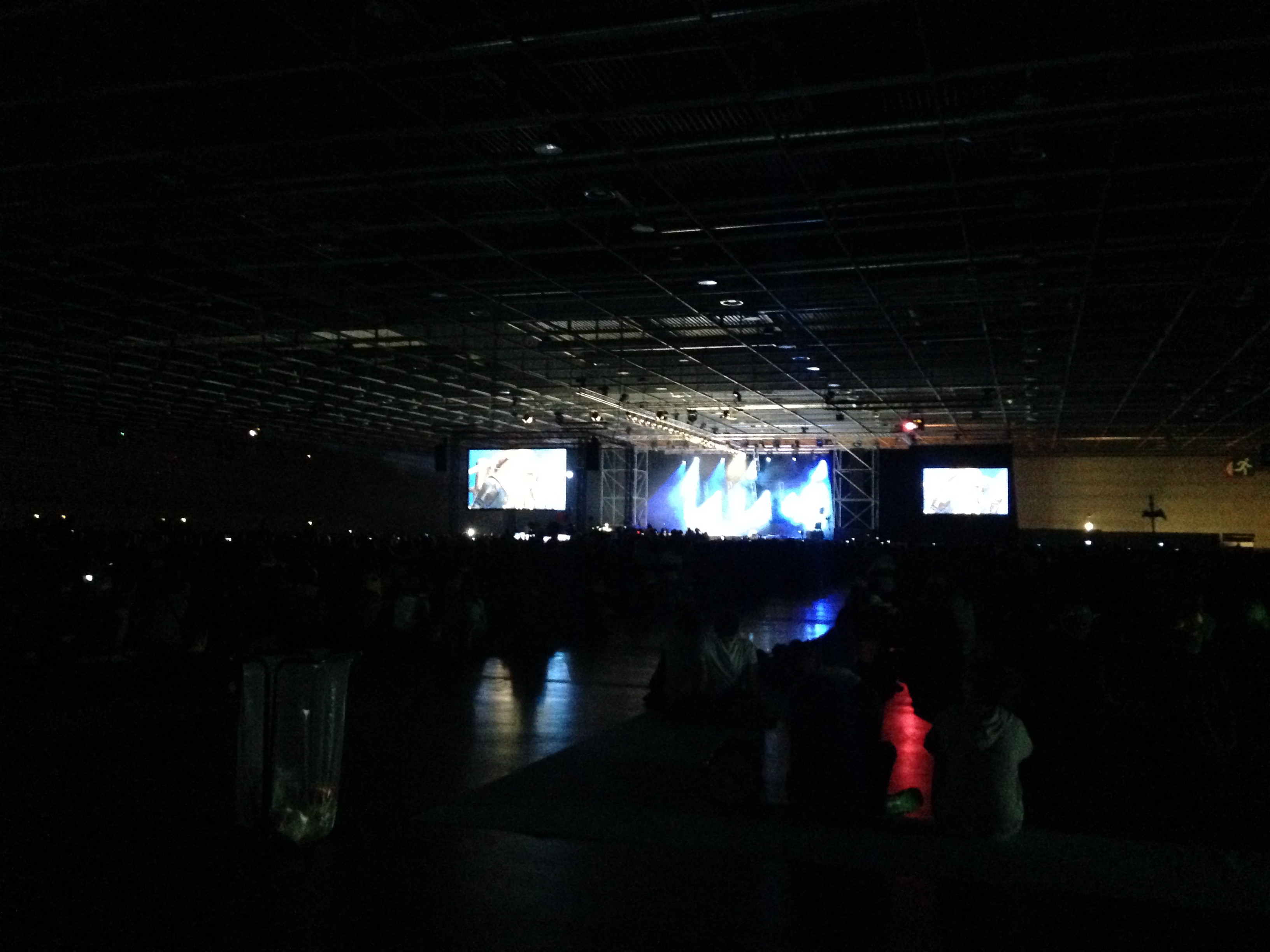 017 | TSUKIYOI will appear on the Main Stage of JAPAN EXPO
JAPAN EXPOにおける最大のキャパシティを誇るメインステージ(収容人数10000人)。そこにTSUKIYOIの出演が決定しました!
しかも日時は7月5日(土)17:15〜 40分のステージ。5日間通して最も来場者が多いと見込まれる日程での出演には、いまから興奮を抑えられません。
大爆発しちまうね!!これはね!!
Tsukiyoi Schedule in Japan Expo
July 3 (the)
Start 14:00-14:15 Japan Expo LiveHouse Stage (capacity 6000)
Start 20:00- Dinner cruises – reception on the Seine (private party)

July 4 (fri)
Start 14:30-15:30 Japan Expo Bunka Stage (capacity 400)
Start 18:15-18:30 Japan Expo LiveHouse Stage (capacity 6000)

July 5 (sat)
Start 11:00-11:45 Japan Expo WabiSabi Stage
Start 15:00-15:45 Japan Expo WabiSabi Stage with BeJAPON
Start 17:15-18:00 Japan Expo Main Stage (capacity 10000)

July 6 (sun)
Start 12:00-12:45 Japan Expo WabiSabi Stage
Start 14:00-14:45 Japan Expo WabiSabi Stage with BeJAPON


TSUKIYOI will appear as guest at "2014 JAPAN EXPO".
Since its launch in France 15 years ago, Japan Expo has become one of the world's largest celebrations of Japanese culture and entertainment. Japan Expo blends the very best of Japanese traditional culture with modern Pop sensations.

Let's all meet at JAPAN EXPO in FRANCE.


JAPAN EXPO 15th
Time: July 2 ~ 6, 2014 (Wednesday ~ Sunday)
Place: Paris Nord Villepinte Exhibition Center

【会期】2014年7月2日(水)- 6日(日)

【会場】パリ・ノール ヴィルパント展示会会場

【時間】open 9:00 / close 19:00

【チケット】€10 – €14 5days-pass €40,50

【主催】SEFA EVENT(JTS GROUP)

来場者 約23万人、120,000㎡、出展社570社(2013年) 2014年予測来場者数25万人
TSUKIYOI OFFICIAL WEB
See more at official web site…
http://tsukiyoi.com


※ 編集後記
出演した当時はあまり理解していなかったのですが、このメインステージに月宵が出演できたのは、ものすごくラッキーでした。この年はたまたま15回記念で開催日が1日多かったことと、バンド形態ではない月宵が、ステージ転換にそれ程時間がかからないこと。そして最終日のタイムスケジュールに余裕ができたこと。そんないくつもの偶然が重なったおかげで、有名バンドですらライブハウスステージでの出演のみに限られているところを、月宵はジャパンエキスポでの最高のステージを経験させていただきました。そしてこの経験は何物にも変えられないことを、後で知ることになります。